9-14-2023
CZ Files Lawsuit in Wrongful Death of Former NFL Cornerback, Stanley Wilson, Jr.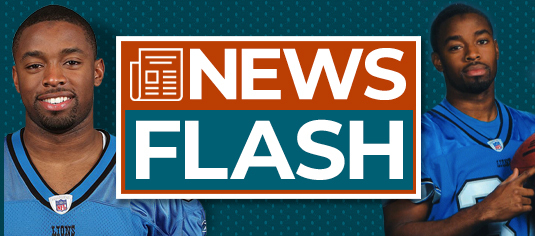 Carpenter & Zuckerman Partner John C. Carpenter and Trial Attorney Carlos A. Hernandez held a press conference at the firm's Beverly Hills, California headquarters on September 13, 2023, announcing the filing of a new lawsuit for the wrongful death of former Detroit Lions cornerback, Stanley Wilson, Jr. 
Flanked by Stanley Wilson, Jr.'s parents, Dr. Pulane Lucas and Stanley Wilson Sr., along with Wilson Jr.'s sister and other family members, Mr. Carpenter revealed that the family is suing the Los Angeles County Sheriff's Department, the County of Los Angeles, and the California Department of State Hospitals, for the untimely death of WIlson, Jr. while in L.A. County custody on February 1, 2023.
"The County of Los Angeles has a problem with people dying while in their custody," Mr. Carpenter said. Listing the County's multiple violations of the California Penal Code, including failure to report the methods and means of Stanley Wilson's death, as well as failure to report on the fact of Stanley Wilson's death while in their control, Mr. Carpenter questioned, "So, what is the County trying to hide here? It's been six months. We don't have any plausible explanation for why this 40-year-old man, a former NFL player, died while he was in their custody."
In fact, Mr. Carpenter explained that Wilson Jr.'s family filed a Public Records Act request seeking details of the circumstances of their son's death and have still not received the records months later. In a violation of the law, officials first told the family a server glitch delayed the timely production of the records, and later outright refused to provide the requested records.
Mr. Carpenter said Wilson Jr. likely died sometime during his transport from the Twin Towers Correctional Facility in Los Angeles to a California State Hospital in Norwalk. However, according to John, "We don't know when he died. We've been told he died while at Twin Towers. We've been told he died en route. We've been told he died at the hospital. We've seen photographs of where he ended up, but we don't know how he got there. They have videos of it, and that's what we want."
Addressing the larger goal of filing the new lawsuit, Mr. Carpenter said he and the family hoped to shed light on the County's problem and put a stop to it. "Whether you are incarcerated or not, you are entitled to a basic right to life." When asked by a reporter if he was suggesting that there was a cover-up by the L.A. County Sheriff's Department in connection with inmate deaths, Mr. Carpenter replied, "Yes, it sure looks that way. But we're on it, and we're going to get to the bottom of it, no matter what."  
Filed in Los Angeles Superior Court on September 13, 2023, the complaint includes the following specific causes of action: excessive force; cruel and unusual punishment; bane Civil Rights Act violations; battery; negligence; negligent hiring, supervision, and retention; failure to comply with the CA Public Records Act; and failure to report in-custody deaths of inmates.
Addressing Wilson Jr.'s family directly, a reporter asked what would bring them closure. Stanley Wilson Sr. poignantly described the family's desperate need to know what happened to Stanley. "That's the sad part — that people think you can just treat another human being without any type of humanity." Echoing Stanley Wilson Sr.'s sentiments, Dr. Lucas said, "Closure is transparency and accountability. We want to hold the L.A. County Sheriff's Department accountable. We want the truth." 
Dr. Lucas tearfully described meeting with other families who have lost loved ones and speaking to the board of supervisors on the importance of allocating funds for mental health services and offering alternatives to incarceration. "We're hoping that we can speak in such a way that our loved ones' lives matter." Speaking of her son, Dr. Lucas vowed, "I will spend every ounce of my energy and minute of my time working for justice for Stanley. He knows that."
In a statement of unwavering resolve, Mr. Carpenter declared, "We will get to the truth of what happened to Stanley Wilson Jr. We will get to that truth no matter what happens. And we will hold them responsible. We will bring truth to the death of Stanley Wilson and all the other people who died while in the custody of the County of Los Angeles."
Ready to Discuss Your Case?
Schedule a Free Consultation with Our Team.
We're available 24/7 to assist you with your personal injury matter.
Remember, you don't pay any fees unless we successfully resolve your case!