4-26-2022
Carpenter & Zuckerman Wins Case for Mother of Baby Who Died From Dangerous Amber Necklace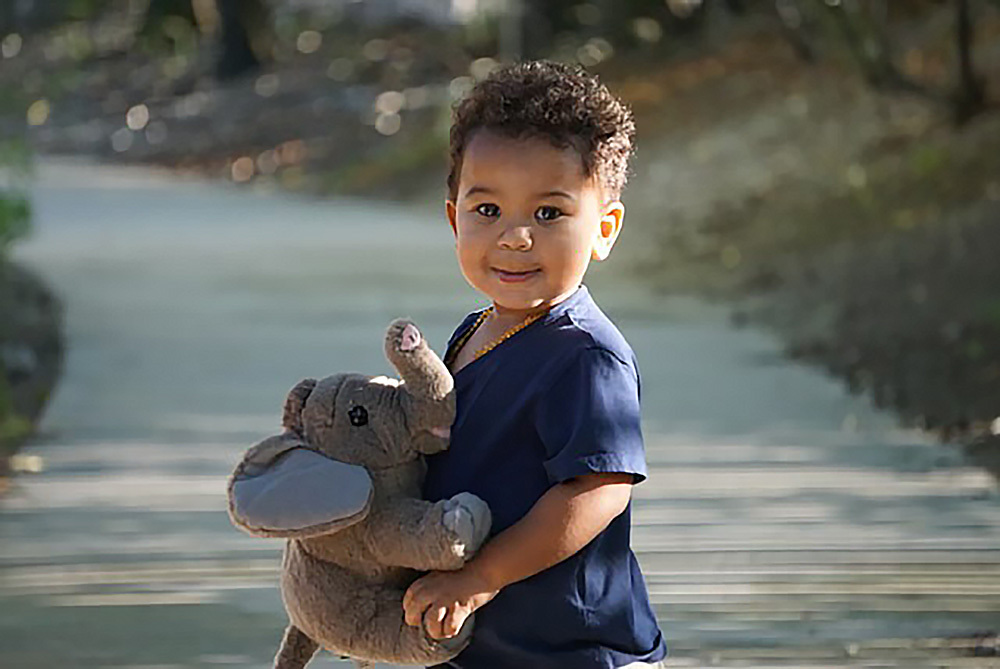 Carpenter & Zuckerman Protecting the Vulnerable
"Justice is never given; it is exacted." —A. Philip Randolph 
In October 2016, 18-month-old Baby Deacon was strangled to death by an amber teething necklace at a daycare center while his mother was away at work. The necklace had been purchased online and given to Baby Deacon's mother by a friend as a baby shower gift.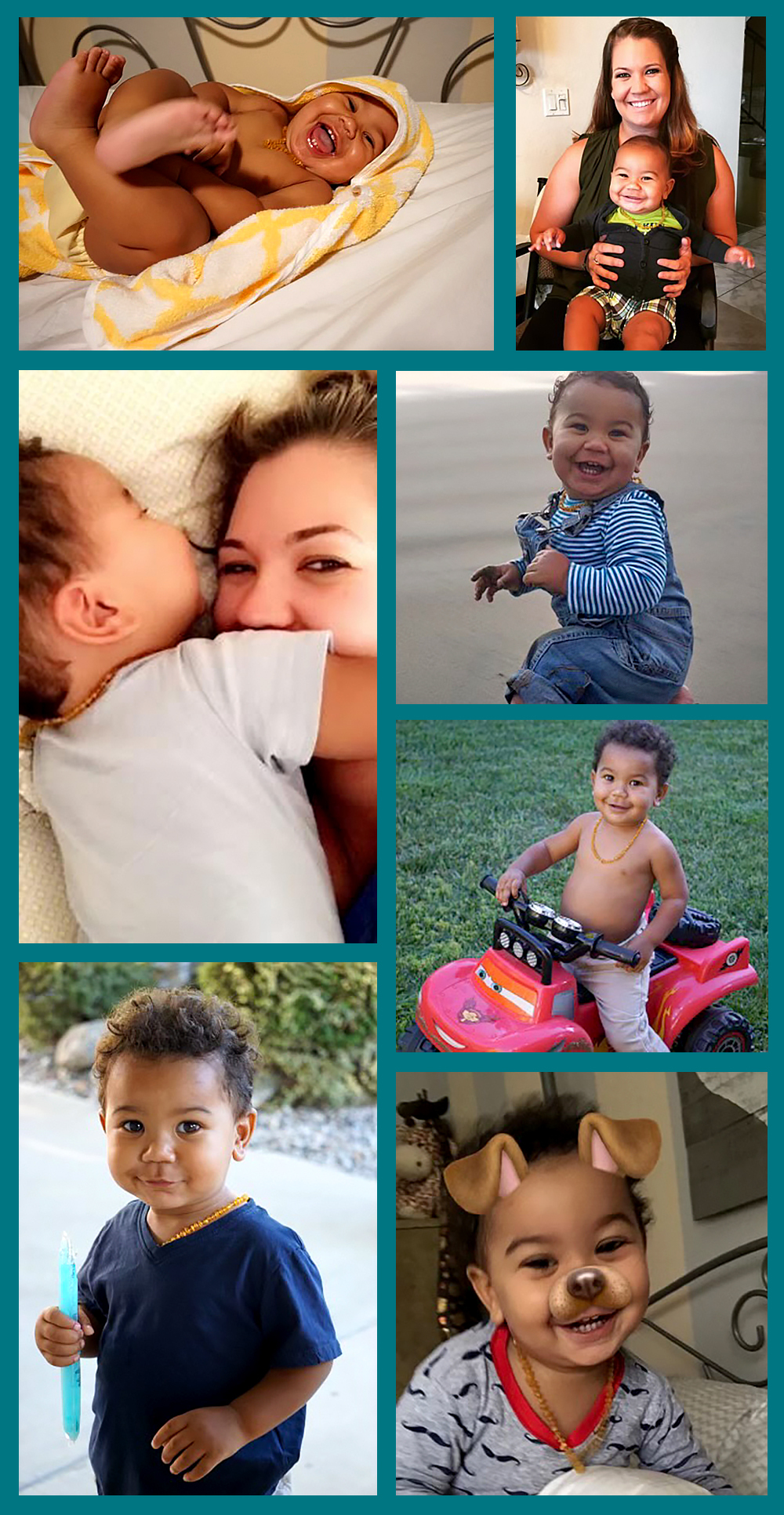 As a loving father and founding partner of Carpenter & Zuckerman, trial lawyer John C. Carpenter was personally motivated to ensure that justice was served, both in honor of Baby Deacon and to protect all children from the dangerous product that killed Baby Deacon. In 2011, John and his wife put a similar amber teething necklace around the neck of their own daughter. They thought it was adorable.
It was not until the death of Deacon Morin that John realized how dangerous that choice was. 
As such, John took it upon himself to intercede on behalf of all unsuspecting parents who, desperate to relieve their childrens' pain, were being deceived by false medical claims about the alleged healing properties of amber teething necklaces. Carpenter & Zuckerman started the fight against these dangerous products in 2016, years before the FDA came out with its 2018 warning about the dangers of amber teething necklaces.
"The love of a child is precious and extremely valuable. This, above all else, fueled our fight for a just outcome in Baby Deacon's case," John said.
Forging Change
"Our firm took this case knowing that we would have to change the law in order to bring justice to Danielle Morin for the death of her son," John continued.
Before this product liability and wrongful death case, online retailers would claim blanket immunity from any responsibility for deaths or injuries caused by the dangerous products they sold online.
Because manufacturers of dangerous products are often based in far-off countries, U.S. courts do not have jurisdiction over them. Foreign manufacturers who sell their dangerous products to Americans through online retailers escape responsibility when their products kill or injure innocent consumers. Carpenter & Zuckerman believes that, for the safety of all of us, it is imperative that somebody in the chain of distribution be held responsible for the dangerous products sold in the country. 
"The law had to catch up with the reality that online sellers should be held responsible for the sale of defective products, just like brick-and-mortar stores," explains John.
John Carpenter and his associate, trial lawyer Carlos Hernandez, and the whole team at Carpenter & Zuckerman are not deterred by legal challenges. When it comes to justice and safety, the attorneys at Carpenter & Zuckerman see it as their responsibility to ensure that the law keeps up with the world and the way we live in it. Dangerous products should not be sold online or in brick-and-mortar stores. The fact that we now purchase many products online should not put our children at risk. 
John and Carlos' precedent-setting legal work, along with Ms. Morin's unwavering resolve, has advanced the interests of ensuring that dangerous amber teething necklaces will not be sold in this country. With this legal victory, the world is now a safer place for all children. 
Justice at Its Best
"This is justice at its best. We made the world a safer place for all children," John says, reflecting on the far-reaching impact of the case. 
Carpenter & Zuckerman is privileged to have represented Danielle Morin through the darkest period of her life. Since the loss of her son, Danielle has been sharing her experience and working tirelessly to help parents and inform them about parenting and child safety issues. If you would like to learn more about Danielle, follow her for "Mom Hacks & Child Safety Tips" on TikTok.
How You Can Help Keep Babies and Toddlers Safe
If you see an amber teething necklace listed for sale online, please email stopteethingnecklaces@cz.law so our legal team can take steps to get the product listing removed and hold the online retailer accountable. Help us keep babies and toddlers safe from these dangerous products!
Carpenter & Zuckerman Stands Ready to Serve
At Carpenter & Zuckerman, we understand that nothing can replace your loved one. Our wrongful death attorneys will steadfastly fight to make wrongful actors take responsibility for their actions. This helps to make the world a safer and better place.
Carpenter & Zuckerman was founded over 25 years ago on the guiding principle of standing up for injured individuals against powerful insurance companies and large corporations. Since its inception, the firm has won over $2 billion dollars in settlements and verdicts for its clients. Serving clients throughout California and other states, Carpenter & Zuckerman maintains offices in Beverly Hills, Los Angeles, Orange County (Garden Grove), Irvibe, San Diego, Bakersfield, and Las Vegas. 
Contact Carpenter & Zuckerman today. Fill out our confidential contact form or call us at (310) 273-1230 to arrange for a FREE consultation. We stand ready to fight for you!
Ready to Discuss Your Case?
Schedule a Free Consultation with Our Team.
We're available 24/7 to assist you with your personal injury matter.
Remember, you don't pay any fees unless we successfully resolve your case!