8-23-2023
3 Dead, 6 Wounded in Mass Shooting by Ex-Cop in OC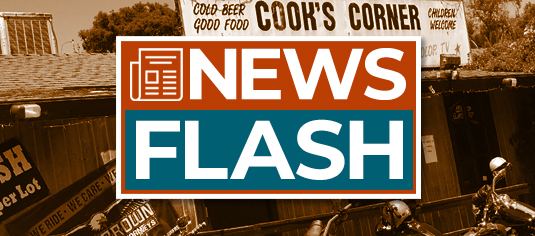 TRABUCO CANYON, Calif. — Three people are dead, and another six are wounded after a retired Ventura County Police Sargeant opened fire at Cook's Corner, a popular biker bar in Trabuco Canyon, California on Wednesday evening. The gunman, John Snowling, shot his estranged wife in the jaw during the rampage, in addition to several other innocent patrons. Mr. Snowling was killed in an ensuing shootout with Orange County sheriff's deputies outside the establishment.
The mass shooting began just after 7:00 p.m. on August 23, 2023, while patrons were enjoying a Spaghetti Night Special dinner and live band at the popular restaurant and bar. Witnesses say John Snowling entered the bar armed with two handguns, immediately targeting his estranged wife, Marie Snowling, and her friend before turning on other bystanders. 
According to Orange County Sheriff Don Barnes, "He walked directly to her. There was not a discussion, dialogue, or argument. He immediately fired upon her, striking her once." The gunman then shot Marie's friend, who later collapsed and died of her injuries near the road outside the restaurant.
Orange County sheriff deputies and firefighters arrived on the scene within two minutes of 9-1-1 dispatchers receiving reports of an active shooter. The deputies engaged in a gun battle with the assailant after he reportedly returned to his vehicle to retrieve two additional firearms: a handgun and a shotgun. Mr. Snowling was killed in the gun battle with sheriff's deputies. 
After the scene was secure, the six wounded victims were transported to Providence Mission Hospital in nearby Mission Viejo for treatment.
Mr. Snowling, a 28-year veteran of the Ventura County Police Department, and Marie Snowling were reportedly going through a contentious divorce. Mr. Snowling had been living in Ohio but maintained a residence in Camarillo, California, where he traveled shortly before perpetrating the shooting at Cook's Corner.
In response to the deadly mass shooting, Governor Gavin Newsom released a statement urging Californians to utilize the state's "red flag" laws, which enable potential victims, including domestic violence victims, neighbors, co-workers, and others to obtain protective orders to prevent potentially dangerous people from possessing firearms.

For more information on this story, read the ABC7 Eyewitness News story.
Ready to Discuss Your Case?
Schedule a Free Consultation with Our Team.
We're available 24/7 to assist you with your personal injury matter.
Remember, you don't pay any fees unless we successfully resolve your case!